Basics of what Everybody Should Know about Mold
4/19/2018 (Permalink)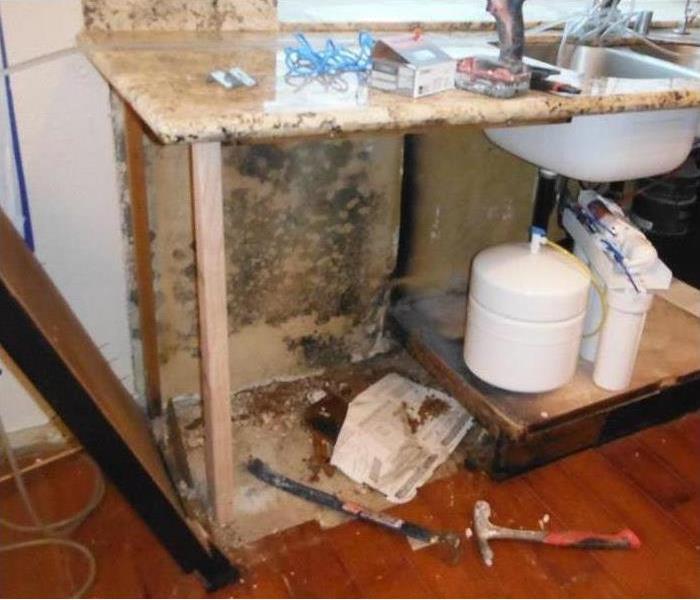 You just never know what could be growing behind your cabinets or walls when a water leak goes unnoticed. Call us out if you suspect a possible issue.
Mold is naturally always in our environment. Their microscopic spores float in the air; just like when you blow on a dandelion and watch the seeds drift away. Problems begin when spores anchor themselves on a wet surface indoors and begin to multiply. With warm humidity and a 'food source' it takes only hours for some strains to grow. A damp dark place like behind the wall after a hot water heater leak is a comfy spot for it to be nourished. It grows by eating away at wet organic materials like the paper backing of drywall or the wood of a cabinet or trim.
The EPA informs us of the important fact that the key to mold control is moisture control. Condensation, water leaks and poor ventilation are all contributing factors. To prevent mold, allow sunlight to filter into your home each day as spores love darkness. It's a good idea to make it a habit to open windows & doors daily to allow a cross breeze into your home to ventilate it properly. When coming across an unexpected water leak or sudden flood, act quickly by calling out our well trained professionals to dry up not only what is visible to the naked eye, but also what is beyond the baseboards...