Take All Preventative Measures Possible to Avoid the Coronavirus
7/18/2020 (Permalink)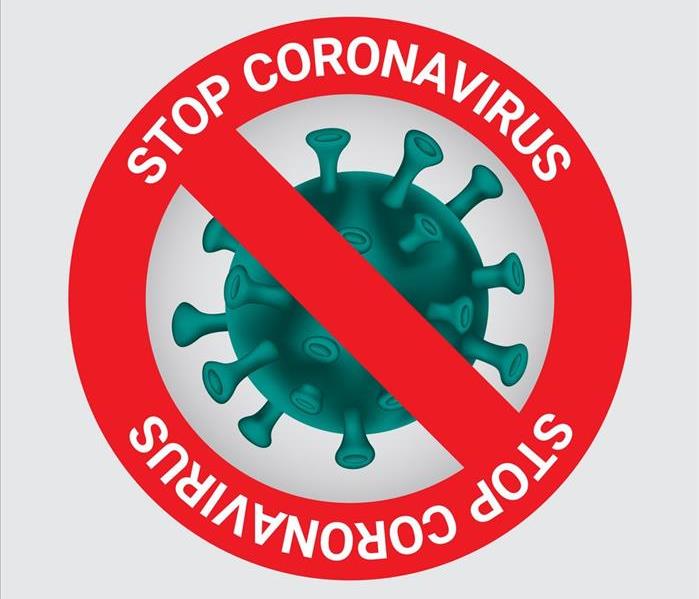 Do all you can to protect yourself and those around you by hiring SERVPRO of West Covina for all your COVID-19 cleaning needs.
As COVID-19 cases continue to rise the World Health Organization encourages the following:
STAY HOME. SAVE LIVES.
Help stop coronavirus
1 Stay home as much as you can
2 Keep a safe distance
3 Wash hands often
4 Cover your cough
5 Sick? Call ahead
Also, it is super important to remember that when you do need to step out for necessities to wear a mask. These are good reminders for our us all for both now and in the future as the battle against the coronavirus continues. Another way to be proactive in stopping the spread is to have your property surroundings professionally disinfected. Scheduling a professional cleaning by our SERVPRO team can give you peace of mind for now. Then moving forward by utilizing our team for maintenance purposes it is wise to regularly schedule disinfecting services. This will help aid in the ongoing fight against germs and viruses that can easily re-enter living quarters as time passes or for offices and/or businesses open to the public.
Interesting to note is that the sanitization product SERVPRO of West Covina uses is not only Hospital Grade but Food Grade as well. Many local eateries call on our team for COVID preventative measures because we can disinfect areas where food is stored, handled, or prepared and since our products are non-toxic there is no business downtime or interruption. Have the confidence in knowing that our products are safe for inside your home as well.
The CDC advises everyone to educate themselves, including young ones, on how the virus can spread and put into regular practice thorough and frequent hand washing. By making the step of hiring a professional company you are taking a preventative stride towards forming new healthy habits. Regular disinfecting can minimize the stress and anxiety that we all are facing with this novel virus.
For those families who have had a loved one test positive for the SARS-CoV-2 RNA, our hearts go out to you. Please know that IT IS POSSIBLE to have an infected family member living in your home and for you to stop the spread to the rest of the family, including caregivers if all preventative measures are taken. Of course, the CDC advises to limit contact and keep the sick individual isolated along with a whole list of How To Protect Yourself When Caring For Someone Who Is Sick.
When you call our office, you will never reach an answering service. A well trained and knowledgeable team member will assist you. Call today for more information on the preventative measures you can take – 626-960-9145