What is Aspergillus Mold?
12/13/2019 (Permalink)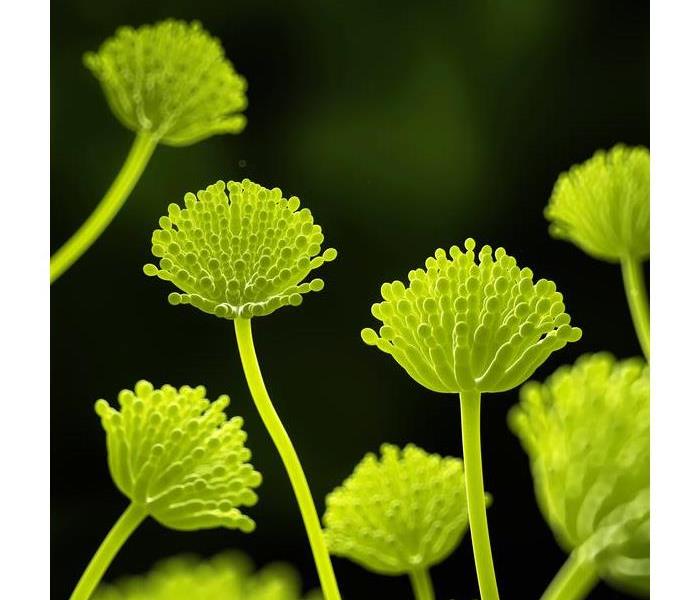 Rain storms can lead to water leaks, leaks that go unnoticed can lead to mold. Act quickly by calling a professional to inspect and stop the issue.
Many are wondering about the dangers of Aspergillus mold after the sad news of several pediatric deadly infection cases linked to the operating rooms in the Seattle Children's Hospital. Newsweek reported the hospital closing ten of it's operating rooms after realizing between 2001 and 2018 fourteen patients developed Aspergillus infections, six of which turned into tragic fatalities. Piecing the puzzle together, what they initially thought were isolated incidents, turned out to all be related due to problems in the air system.
The operating rooms now closed for repairs and improvements plan to install new HEPA filtration systems which stands for high-efficiency particulate air. These filters are designed to force the air through a mesh that traps harmful particles. Typically this protects against pollen, dust mites, smoke particles, dander and other allergens… such as mold spores or to get even more specific, any air particulate above .02 microns in size. Just to give a perspective of size an average hair is measured to be 50 microns and anything smaller than 40 microns can not be seen by the human eye.
If you do a google search on Aspergillus you will find an explanation of how it is a fungus or a common mold that lives both in and outdoors. Please note: fungus itself is not poisonous or necessarily toxic, unless over time it has developed into a certain strain of mold such as stachybotrys commonly known as 'black mold' which produces toxic mycotoxins. And what you want to avoid is an over-saturation of mold spores indoors which could be harmful because it is an allergen for some, which could be dangerous. It can adversely affect the sensitive, young, old or anyone with a weakened immune system. For those, while still uncommon, if lung disease develops and travels into the bloodstream, it can kill after ten to fourteen days which is crazy fast and extremely serious.
Stachybotrys or 'black mold' can be dangerous depending on the levels present and can cause common allergy symptoms, headaches, flu-like symptoms, and with continued long term exposure, memory loss and respiratory damage.
How to prevent mold indoors?
Since California is right in the middle of it's rainy season, we need to be concerned with staying on top of any and all property damages to prevent potential health risk dangers.
Do's
Pay attention to act quickly regarding any sort of water leaking from anywhere
Daily air out your home by opening up doors, windows and allowing a bit of sun to stream in
Clean, dust, sweep and vacuum on a regular basis
If a room or area in your home remains moist and has condensation, use a fan daily or use a dehumidifier to keep humidity levels at a minimum
Don'ts
Don't procrastinate on plumbing repairs or water leaks
Don't delay in making regular home maintenance needs around water fixtures such as loose tiles or worn calking
Don't skip seasonally clearing debris from rain gutters and inspecting for possible blockages
Thinking you might have mold issues? We are here to help. We can test for mold and if spores are found, we can certainly assist with the mold removal. Call today! 626.960.9145