Doing a bit of Spring cleaning?
5/2/2019 (Permalink)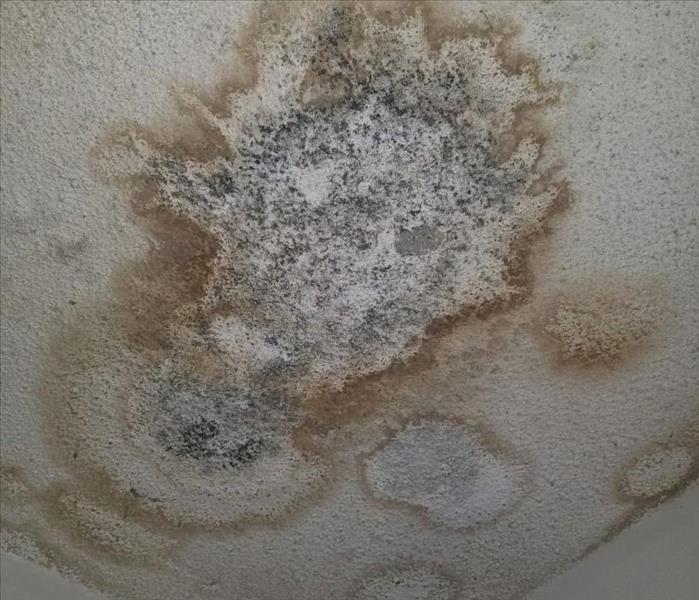 Water stained ceiling or walls in need of cleaning or repair? Call us to help. #springcleaning #gotmold? #asbestostestneeded
We all do our best to tackle spring cleaning checklists during this time of year… some time we may have set aside for a good desk or office cleaning at work or an even larger cleaning task may be scheduled for at home where floors, garages or extra rooms may need some TLC. Spring time is the best way to prioritize for a more thorough cleaning.
Completing a home cleaning inspection will help aid you in the right direction as to where to start. Is your home needing deodorization services or a good HVAC cleaning? Have the recent or even past rain left its mark? Sometimes we have good intentions to take care of an issue but we get busy with work, family and other projects. If you find yourself feeling in over your head due to larger cleaning tasks from odor, moisture or even mold issues, it may be time to call in the professionals. Our specialty cleaning crew at SERVPRO of West Covina knows exactly what to do to help.
Your safety always comes first so one of our initial questions will be: what year was your home built? Based on the answer, our technicians can determine if an asbestos or lead test will be need before any demolition work can be performed. Prior to what years will testing be necessary? Any structure erected prior to 1985 we will want to test for asbestos and any structure erected prior to 1978 we will want to test for lead. The results of these tests will get you a proper protocol for handling whatever damage situations arise. Important to note: Keep the results of the tests for future reference in the event the test will be needed at a later time.