Businesses experience property damages too...
5/3/2019 (Permalink)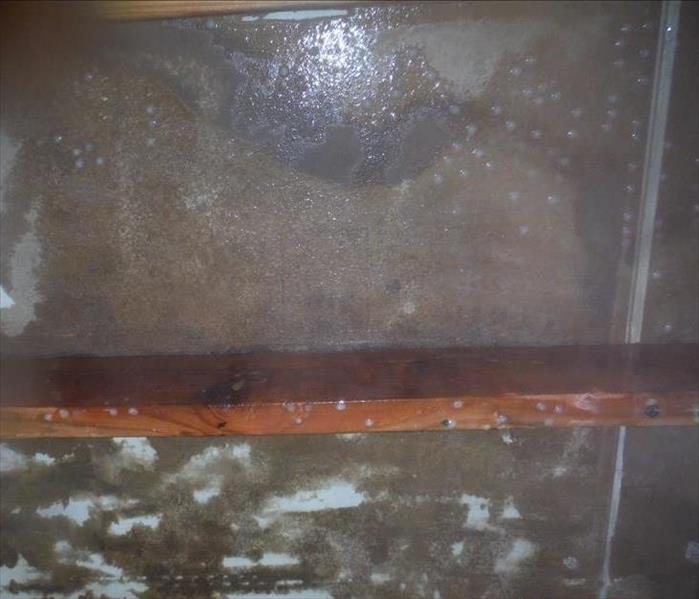 This is a snapshot of inside the ceiling after the discovery of a leaking sprinkler head. Cleaning this up quick is a wise choice. #commercialcleanup
Being business owners ourselves, we are all too familiar of the day to day expenditures and how quickly they add up each month. The larger your business grows, the larger the monthly break-even point climbs. Between the insurances necessary, building lease, training, payroll and product expenses, the dollar amounts are constantly climbing. Even though we wisely plan for the unexpected, when property damages do occur not only is the disruption a challenge in the day to day function but also the related costs can get ridiculously high.
Sometimes old plumbing is to blame for leaks or sudden pipe bursts, other times the hot water heater has run its life course and other times human error is to blame and toilets may overflow. Fire sprinklers can spring pinhole leaks or suddenly burst as well. In the past, we have even seen a handyman mistaken a sprinkler for an electrical connector thinking it was the hookups for installing a ceiling fan. This line under pressure water poured out until the water turn off could be reached.
Costs for repairs can continue to rise when water is involved because if unnoticed or left untreated the bacteria levels in the water will multiply and within a short time cause mold to grow. The mold will thrive in the darkened damp area of a ceiling or wall cavity and spread to however far the water and organic materials like paper or wood keep it fed. Once we have experienced the whole water damage process we then understand the issues at hand and know better for next time, if a next time were to occur. As a business owner or property manager, part of being prepared for the next damage that may occur whether from rain or another water intrusion, is by finding a Restoration Company that you feel comfortable with, LIKE and can wholeheartedly trust.
Find out why so many of our customers are repeat customers. Meet our SERVPRO of West Covina team, they are the best! The picture posted here on this blog is just one damage that this local business has had occur. In total, they have called our SERVPRO of West Covina team out to their various properties over six different times. We are grateful for their consideration and repeat business for all of their home and business property cleanup needs.