Make Your own No-Sew Face-mask
4/3/2020 (Permalink)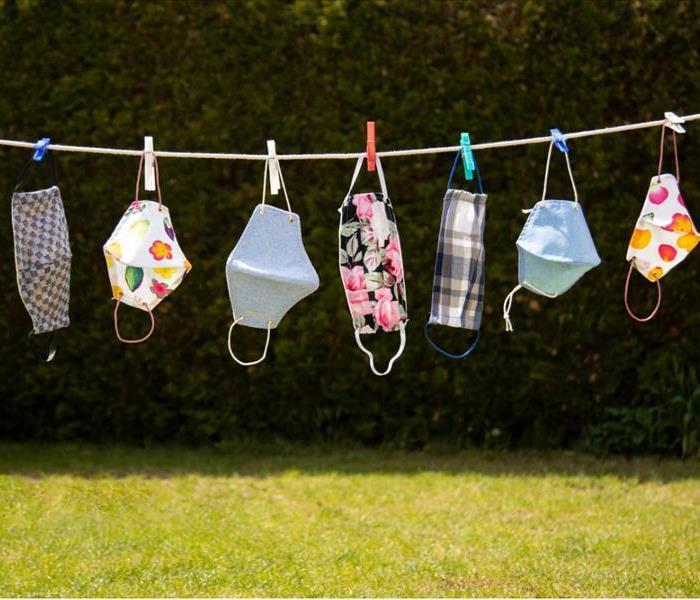 Please be kind and wear your facemask but do not forget to regularly wash and disinfect them. Placing them out in the sun is a great idea!
Since over this past month our lives and everything around us has changed so much, we must be willing to make necessary adjustments. We are experiencing difficult times and the CDC has asked for everyone to continue to stay home at all times unless we require medication and/or food supplies. With government officials continuing to warn of extreme dangers, each of us must exercise caution. State & county letters have been issued informing us if we must go out to pick up necessary provisions that everyone should be wearing face masks to protect yourself and others around you.
Since we are a restoration company, our team members are accustomed to utilizing proper PPE (Personal Protective Equipment) with any type of health risk involved task or job. We use full protection daily depending on the assignments and work we are involved in each day. For the rest of us, we understand that protective equipment may be limited in some areas, in stores, and are back-ordered online. So making our own mask may be an option. If you have the sewing skills and materials needed, you likely have already looked up patterns, researched the best fabric layers to use, and taken measures to sew your own. Some of us though, have no sewing skills or may not have access to elastic or filter type materials. Some are going to the crafting community of Etsy.com and placing orders there. The orders filled there are shipped quickly if from within the country but of course, will take a whole lot longer than usual if ordering from other countries.
Simply take two elastic bands and some cloth. The cloth can be a bandanna, scarf or fabric cut from a t-shirt.
Cut an 18"x18" square out of the fabric that you decide to use.
Fold the top and bottom of the cloth towards each other so that both edges meet in the middle. Then flip over.
Fold the top and bottom to the center again. Then flip over.
Thread the ends of the fabric through the hair ties, one on each side.
Fold the two ends in and flip over to see your pleated mask. Be sure to wash it after each use so that you always are ready and have a clean mask.
** If you cannot find elastic ties, you can cut a couple of thin rings from off the top of the elastic part of a sock or a pair of hosiery.
IMPORTANT TO NOTE: PLEASE, still practice social distancing with any mask.
BE SAFE EVERYONE!