Water Leaks & Plumbing Issues… is it simply enough to get them repaired?
4/3/2018 (Permalink)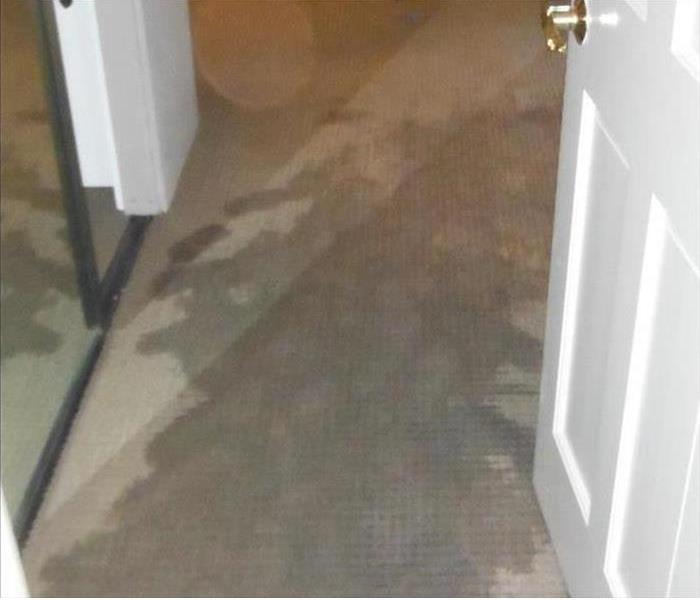 Water extraction needed in this Covina Office, then the dry out of the structure, office furniture and supplies could begin…
We place great value in the money invested in our Commercial and Residential properties. When it comes to maintenance, we work hard to stay on top of the problems so they do not quickly multiply. It is wise to fix water leaks from dripping faucets right away to preserve our water supply. Such leaks from plumbing fixtures/fittings or pipes sometimes are apparent and visible but unfortunately many are hidden and may go undetected causing rot and costly damages.
Many at first think that mopping up visible water is all that is needed, but some may fail to realize that a lot of times, water quickly travels into the carpet or floor padding, past baseboards, to walls and beyond.
The detection of water behind these areas requires professional equipment. This should be taken seriously because left ignored the damaged surfaces can develop mold which thrives in moist dark areas such as behind walls, cabinets or under flooring, all in the matter of days or even hours.
To avoid missing crucial cleaning steps, utilize a water damage professional with proper IICRC training.
In the SOCAL area? Local property management companies love us for our immediate response. Call to ask about our complimentary inspections 1.877.469.7776