Prepare now for SOCAL's summer heat…
4/11/2018 (Permalink)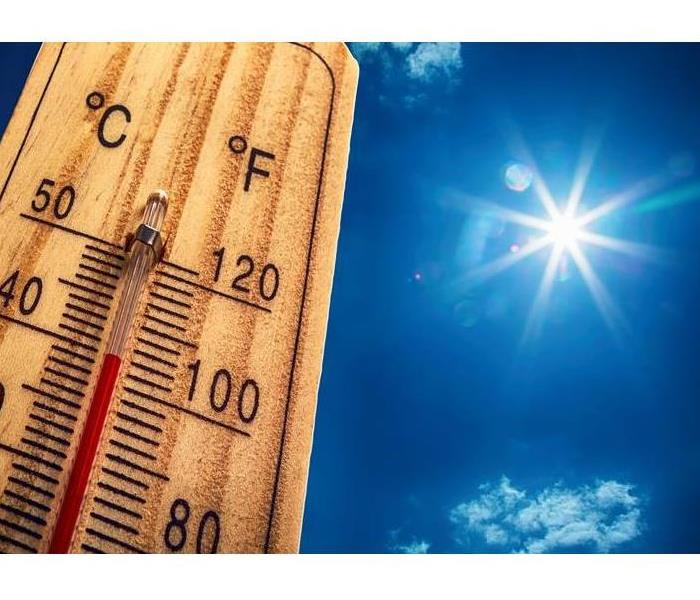 Regardless of the type of storm that strikes your property in West Covina or any of SOCAL's surrounding cities, call us to help because we care.
We love because Southern California in part because it's weather is certainly unique. Overall it is one of the most desirable states to live in. As seasons change, we adjust ever so slightly if at all...
We sometimes experience the effects of Santa Ana storm winds where rooftop or property damages pop up due to them. It hardly rains here, but when it does and it comes down hard, certain areas prone to flooding quickly suffer from the storm. Fortunately SERVPRO of West Covina is here to help with any and all of those issues.
Sunny California is a beautiful place to live so investing in a home or business is most definitely worthwhile. Staying on top of maintenance may be the very best way to help to protect your investment and prevent costly replacement costs from occurring later.
As we head towards summer our current high temperatures are an indicator as to what our upcoming summer may be like. It may turn out to be a real scorcher. Depending on the city you live in and primarily how far inland your home is, summer heat may lead to unusually high cooling costs.
If despite covering all the basics IE: regularly servicing the A.C., installing ceiling fans, layering thermal quality window treatments and tinting windows, excessive heat is still getting trapped each day, consider taking steps to help cut costly energy bills.
One way to assist with cooling issues may be by insulating your garage door with a reflective covering. Last year, our family discovered that the super high temperatures in our garage damaged all the food cans tucked into our 'emergency go bags'. Multiple cans exploded all over clothes, blankets and supplies. We learned our lesson and found a cooler spot for their storage but that gave us a real good idea as to just how HOT the garage can get…
Step by step instructions can be found by visiting houselogic.com. It might be well worth it in the long run. Preparing to the best of our abilities is wise. For all the rest of the unexpected damages that occur, we are here to help around the clock.